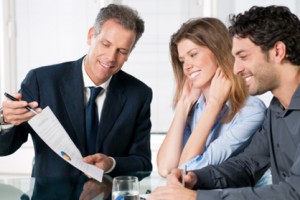 At Best Finance Schools, our goal is to provide you with easy access to the information you need to chart your course to a career in finance. Learn about potential career paths, their salaries, and their requirements. Explore our rankings to discover more about finance schools and their degree programs. Whether you are looking for a bachelor's degree program or a more advanced master's degree program, you can use our resources to investigate both traditional and online programs. Browse our featured resources for the best business and finance blogs, facts about useful apps, and a guide to resources for finance professionals. Want to develop a better understanding of the world of finance? Check out our links to the websites of major financial players and professional associations. They'll help you stay up-to-date on the happenings in the financial world.
With finance a vital component of modern life, a degree in the subject opens the door to a wide variety of careers. You could find work as a business' financial officer, a stockbroker, a banking professional, and actuary, a budget analyst, or a personal financial advisor. Massive corporations, small businesses, government agencies and nonprofit organizations are all potential employers. If you have an entrepreneurial streak, you could even open your own business. Start planning your education and your professional future with Best Finance Schools today.
Some facts about financial careers:
With the United States' aging population putting retirement savings in the spotlight, experts are expecting to see an explosion of employment opportunities for personal financial advisors. The predicted job growth rate of 27 percent should create some 60,000 new jobs between 2012 and 2022.
The median salary for personal financial advisors was $68,000 in 2012.
In 2012, financial managers enjoyed an annual median wage of $110,000.
The median annual wage for top-level executives like chief financial officers was just shy of $102,000 in 2012.
The Chartered Financial Analyst Institute, a global association of finance professionals and the organization behind the respected chartered financial analyst credential, has a membership of more than 123,000 people from over 145 countries.
Ready to begin planning for your finance career? Get started at our homepage at BestFinanceSchools.net. Have a question? Contact us.
Sources: