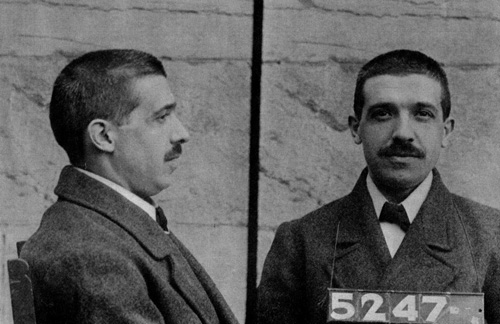 While most people who study finance today have an honest career in mind, history is littered with rogues who've looked to make a quick illegal buck or two at someone else's expense. However, the ten individuals who have made this list are no small-time hustlers. They're con men that have taken the art of deceit to a completely different level.
With activities ranging from forging documents and impersonating individuals to embezzling billions of dollars, these immoral, manipulative geniuses stand out as 10 of the greatest con men of all time.
10. Gregor MacGregor (1786 – 1845)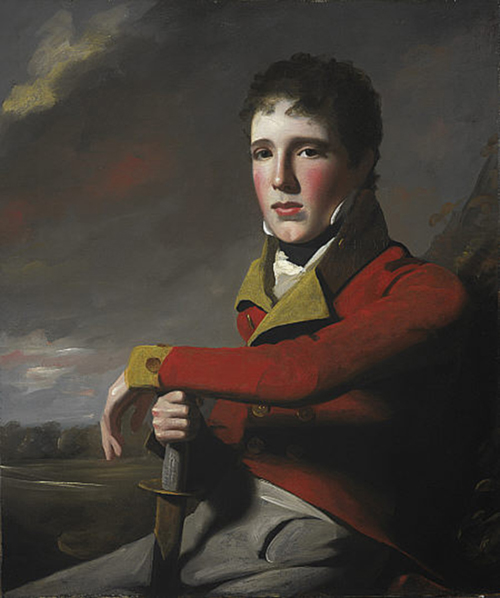 Gregor MacGregor was such a credible con artist that he managed to convince colonists to invest in and set sail for a nation that didn't even exist. The Scottish soldier and adventurer-turned shameful conniver created a fictional state called Poyais. And in his incredibly elaborate plot, he claimed to have been appointed cacique (or prince) of this land that lay off the Mosquito Coast of Central America.
While this might sound silly or even slightly amusing to us today, back then, the whole escapade was no laughing matter. Many lives were lost to tropical diseases on the ships sailing to the non-existent state. Of course, MacGregor made sure he pocketed all the loan payments that were made in exchange for land on the completely undeveloped and uninhabitable terrain on the Bay of Honduras.
Even so, once he was rumbled in London, MacGregor tried the same scheme in France. He died in Caracas, Venezuela on December 4, 1845, after having been granted citizenship there in the last few years of his life.
9. Victor "Count" Lustig (1890 – 1947)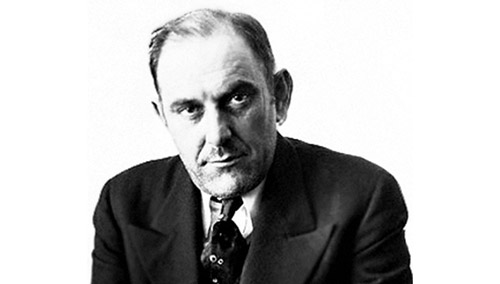 Legendary schemer Victor Lustig was best known as the man who sold the Eiffel Tower – twice! A slick and amiable con artist, Count Lustig became fluent in multiple languages and quickly established himself with his ocean liner and "money-printing machine" scams.
In his later life, he would even have the audacity and confidence to scam the prominent gangster Al Capone, but 1925 was the year of his master plan. The Eiffel Tower plot reportedly came to him one spring day when he was reading a Parisian newspaper – in particular, an article on problems the city was encountering in the maintenance of the monument.
After arranging a "confidential" meeting with several scrap metal dealers at a prestigious hotel, Lustig convinced them that Paris could not afford the upkeep of the Eiffel Tower and needed to sell the monument for scrap metal – secretly. Eventually, he chose Andre Poisson as the buyer, collecting a massive bribe in the process. And with Poisson too embarrassed to complain to the police, Lustig tried to pull off the same scam just a month later. This time, however, his chosen victim went to the police before the deal was concluded.
Nevertheless, Lustig managed to evade arrest until May 10, 1935, when he was finally arrested following an anonymous phone call to authorities from his jealous mistress, Billy May. After somehow escaping the Federal House of Detention in New York City, Lustig was recaptured in Pittsburgh 27 days later and sent to Alcatraz Island. He later died from pneumonia at the Medical Center for Federal Prisoners in Springfield, Missouri, on March 11, 1947.
8. James Arthur Hogue (1959 – )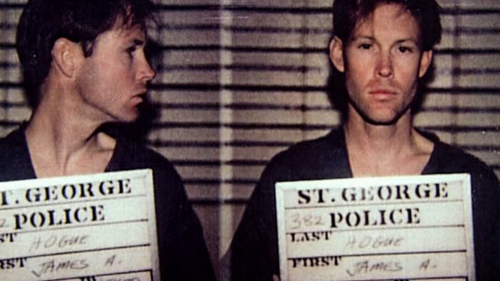 Audacious con artist James Hogue was an impressive long-distance runner as a child. This must have come in handy, seeing as how he's spent much of his life running from the law.
Hogue's first known impersonation was that of a high school student called Jay Mitchell Huntsman, whom he claimed was a 16-year-old orphan from Nevada (but who was actually a dead infant). Hogue successfully enrolled in a school in Palo Alto, California in 1986, but the ploy was eventually exposed by a suspicious local reporter. Still, that arrest did not deter Hogue from a life of crime.
Princeton University was his next big effort. Here he assumed the identity of Alexi Indris-Santana, a self-taught orphan from Utah. Using his latest false identity, Hogue earned himself a place on the track team and even an invitation to the prestigious Ivy Club. But after two years he was once again exposed. As if by fate, Renee Pacheco, a student from the same Palo Alto High School Hogue had previously enrolled in, recognized the deceitful impostor. Hogue served time for defrauding the university and bagging around $30,000 in financial aid.
Yet being arrested and imprisoned did not change Hogue's ways either. Next, he managed to worm his way into Harvard University. Posing as a security guard, he stole gemstones and replaced them with cheap fakes before being caught out yet again and charged with grand larceny totaling $50,000.
A film about Hogue's remarkable life of crime, entitled Con Man, was released in 2003. Still, Hogue has continued to run into trouble with the law. In 2005 it was discovered that his Colorado home contained 7,000 stolen items, worth over $100,000, thieved from nearby homes where he had worked as a remodeler and repairman.
7. Juan Carlos Guzmán-Betancourt (1976 – )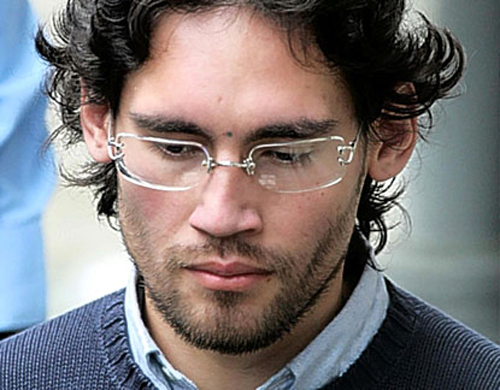 Juan Carlos Guzmán-Betancourt is a smooth-talking Colombian trickster who has made a career out of conning the wealthy, using his charm, an extensive list of aliases, stolen identities and credit card fraud in order to live a high life of expensive hotels and international travel.
Guzmán-Betancourt first set sail for the US in 1993, arriving in Miami under the guise of being a young teenage orphan named Guillermo Rosales. He was promptly admitted and placed with an American family but deported a month later after an investigation.
Still, undeterred, he came back to the US again and again between 1993 and 1997. He also traveled to the UK, where he was arrested in 1998 after a number of hotel burglaries, but managed to skip bail.
His standard routine has involved the impersonation of wealthy hotel guests. Guzmán-Betancourt would then convince hotel staff that he had lost his keys or security codes and steal cash and valuables from the rooms.
6. Eduardo de Valfierno (Unknown)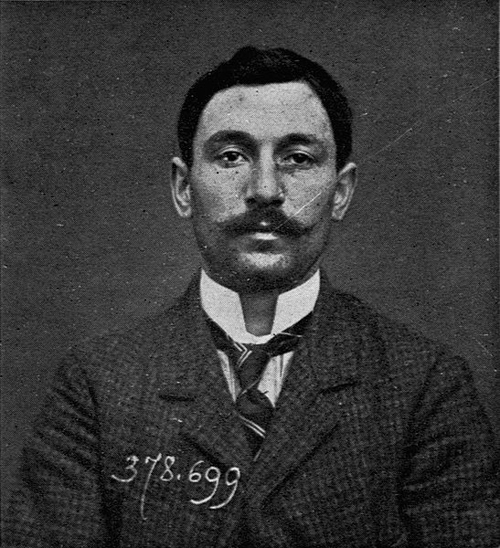 Police photograph of Vincenzo Peruggia, 1909
The mysterious Eduardo de Valfierno was an Argentine crook who allegedly masterminded the snatching of the Mona Lisa from the Louvre in 1911. The conman, who posed as a marquis, developed an elaborate plot for the Louvre heist, which began with him paying French art restorer Yves Chaudron to make six fakes of the renowned painting. As the story goes, Valfierno then paid a group of men, including Louvre employee Vincenzo Peruggia, to steal the coveted work of art.
Peruggia successfully stole the painting on August 21, 1911, hiding it beneath his coat and escaping quietly. Valfierno then shipped the forgeries to several buyers, knowing the disappearance of the original would be enough to fool them.
Peruggia was eventually caught naively trying to sell the original painting two years later, and he denied knowing Valfierno, except for a one-off meeting at the Louvre. The Mona Lisa was returned to its rightful home in the Louvre in 1913. Valfierno, however, was never captured, and not too much is known about the shady Argentinean's early or later life – all of which adds to his mystique and legend as a conman.
5. Frank William Abagnale Jr. (1948 – )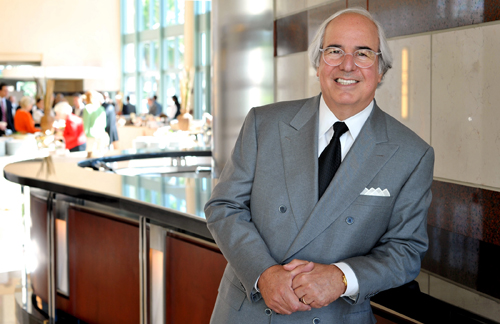 With a bestselling book, a musical and a Steven Spielberg film all about his life, Frank Abagnale Jr. is without doubt one of the most famous con men of all time.
The New Yorker started his career as a confidence trickster at a young age, and from the ages of 16 to 21 he made conning, impersonating, stealing and escaping into an art form.
One of Abagnale Jr.'s first victims was his own father, whom the young con man cost several thousand dollars in a scam devised to fund his dates with women. Frank made a deal with gas station attendants whereby he "bought" tires, batteries and other items on the credit card given to him by his father, receiving cash from them in return.
Soon after, Abagnale Jr. impersonated an airline pilot, a college professor, a pediatrician and an attorney, and he successfully cashed $2.5m in fraudulent checks in every US state and 26 countries. Though he got caught out and served time in US, French and Swedish prisons, Abagnale Jr. was so good at what he did that the US government decided the only way to stop him was to employ him.
So, Abagnale Jr. turned away from a life of crime to work for the good guys. For over 35 years, the now 64-year-old ex-con man has worked for the likes of the FBI, combating fraud and embezzlement. In fact, over 14,000 financial institutions, corporations and law enforcement agencies have made use of his prevention programs.
4. Konrad Kujau (1938 – 2000)
German-born con man Konrad Kujau achieved worldwide notoriety in 1983, following his prominent role in the "Hitler Diaries" scandal. Kujau, who was an avid collector of Nazi paraphernalia, was found to have completely forged the 62 volumes of diaries allegedly written by Nazi leader Adolf Hitler between 1933 and 1945 and found in an East German hayloft.
Nevertheless, Kujau's handiwork – which included tea staining the pages as well as painstakingly copying the Fuhrer's writing style – managed to fool a lot of people for a while. And it also earned Kujau a lot of money.
Under the direction of investigative journalist Gerd Heidemann (who was later arrested with Kujau for his role in the scandal), the German magazine Stern paid over nine million Deutsche Marks for the forged diaries. The diaries were also purchased by English newspaper The Sunday Times, after being initially authenticated by prominent Hitler historian Hugh Trevor-Roper.
Kujau's other cons involved selling forgeries of Hitler paintings, a handwritten version of Hitler's Mein Kampf that he claimed was the original manuscript, and even a pistol he said was the exact gun Hitler had used to kill himself.
Kujau spent three years of his four-and-a-half-year sentence in jail for his crimes, becoming a minor celebrity in his homeland and appearing on television. He passed away on September 12, 2000, aged 62.
3. Charles Ponzi (1882 – 1949)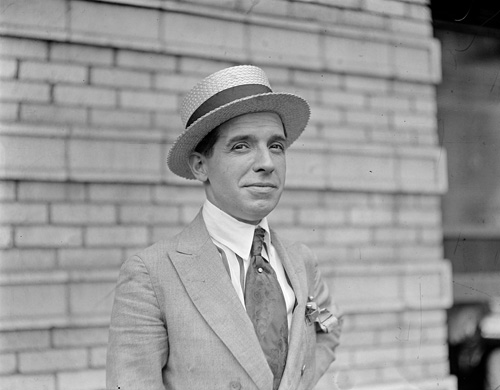 Charles Ponzi is such a renowned con man that there's even a deceitful financial scheme named in his honor; the Ponzi scheme.
The smartly dressed Italian immigrant's most famous scam is the pyramid investment scheme he started in Boston in the early 1920s. Ponzi enticed investors with promises of massive returns on international reply coupons he had bought cheaply. These coupons could be purchased in one country and then redeemed in another for postage stamps, generating a significant profit on the difference in price between the two countries.
Ponzi quickly became a millionaire, raking in an estimated $15million in just eight months. His great con grew in size, and he used new investor cash to pay off other previous investors. However, investigators soon became suspicious of this self-made millionaire, and Ponzi eventually surrendered to the authorities – but not before half a dozen banks had crumbled and thousands of investors had lost their money.
In 1925, Ponzi headed for Florida to raise money selling swampland under the name Charpon Land Syndicate. Re-arrested, he posted bail and headed to Tampa before finally being captured in New Orleans. He was released from prison in 1934 and ended up back in Italy. Later, he worked for an Italian airline in Brazil and as a translator.
Ponzi's eyesight then began to fail, and a major stroke in early 1948 left him partially paralyzed. He died in Rio de Janeiro on January 18, 1949, aged 66.
2. Bernard Lawrence "Bernie" Madoff (1938 – )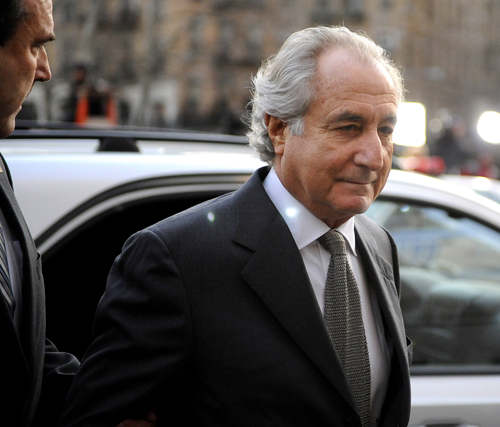 Bernard Madoff should need little introduction. The former non-executive chairman of the NASDAQ stock market was found guilty of masterminding the biggest Ponzi scheme in US financial history. Madoff pocketed billions of dollars of investors' money through his fraudulent firm, Bernard L. Madoff Investment Securities LLC.
Madoff claimed to have begun his scheme in the early 1990s, but investigators have suggested that the scam went back as far as the 1970s. Madoff was finally caught out on December 11, 2008. He pleaded guilty to 11 counts of fraud in March 2009 and was sentenced to 150 years (the maximum sentence) in June of the same year.
Madoff is currently incarcerated in the Federal Correctional Institution Butner Medium, near Butner, North Carolina. Since his imprisonment, he is reported to have suffered ill health, including hypertension, and there have been reports of altercations with other prisoners. One of his sons, Mark, sadly committed suicide on December 11, 2010, exactly two years on from his father's arrest. His suicide was thought to be largely due to his massive debts.
With Madoff now in his seventies, it's probably safe to assume that this giant of the world of financial fraud will never fully serve his lengthy sentence.
1. Ferdinand Waldo Demara, Jr. (1921 – 1982)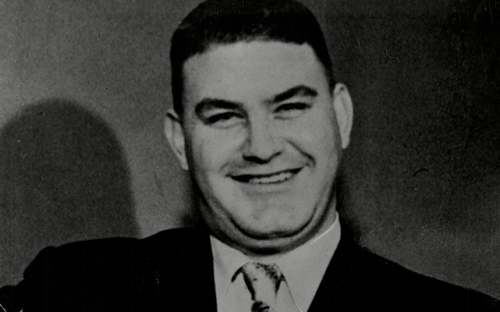 World-renowned as "the Great Impostor" (thanks largely to the movie about his life starring Tony Curtis), Ferdinand Waldo Demara Jr. was the original master of disguise.
A stealer of people's identities, Demara Jr.'s impersonations included a monk, a surgeon, a lawyer, a civil engineer and a prison warden. And he casually described his motivation for doing all of this as "rascality, pure rascality."
Demara first ran away from home at the age of 16 to join Cistercian monks in Rhode Island, where he stayed for several years before joining the U.S. Army in 1941. He went AWOL from the army in 1942 before joining two monasteries and the U.S. Navy. Then, after faking his own suicide (because he couldn't get the position he wanted), he was eventually caught out and imprisoned for 18 months for desertion.
Ironically, many of Demara's unsuspecting bosses would likely have been satisfied with him as an employee, as the skilled impostor was believed to possess a photographic memory and an extraordinary IQ. He was apparently able to memorize necessary information and techniques from textbooks with relative ease.
Demara's most infamous impersonation was that of a doctor during the Korean War. While on-board a Royal Canadian Navy Destroyer during the conflict, he successfully saved the lives of several soldiers injured in battle – including one requiring major chest surgery. He did so by delving into his medical textbook and using his photographic memory and undoubted intelligence. But this would prove to be his undoing, as news quickly spread of his heroics and the resulting media attention eventually unmasked him as a faker.
Bonus: George C. Parker (1870 – 1936)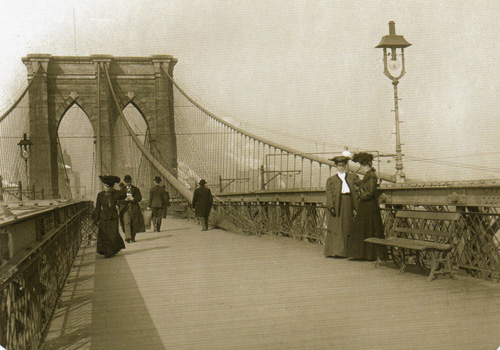 If anyone loved seeing travelers arrive in New York City in the late 19th and early 20th century, it was fearless con man George C. Parker. That's because Parker preyed on gullible tourists, making a living out of conning them through the false sale of NYC public landmarks for big money. The epic swindler successfully "sold" the likes of the Statue of Liberty, Madison Square Garden and The Metropolitan Museum of Art.
Parker also made a habit of selling the Brooklyn Bridge (reportedly twice a week for 30 years), persuading naive buyers that they could make a killing by controlling the iconic suspension bridge. Police even had to stop many of the swindled tourists who thought they had purchased the bridge from erecting toll barriers to profit from their purchase.
Parker was convicted of fraud on three occasions and died in prison in 1936. Parker's exploits have become so infamous that they have since passed into popular culture, with the phrase "and if you believe that, I have a bridge to sell you" becoming a popular way of identifying a gullible person.