When thinking about a career as a financial analyst, you may be wondering "how much does a financial analyst make?" since the ones that you have seen look to be doing well. In 2008, financial analysts were making a little over $84,000 a year. They also typically receive bonuses, which can increase their revenues.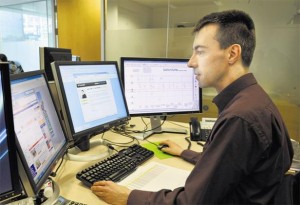 The Roles and Responsibilities of Financial Analyst
"How much does a financial analyst make? is an obvious question posed by many finance students. After all, a financial analyst help clients decide where they want to invest their money. The financial analyst will meet with a company or individual to learn more about them before making the decision of investing. They will also study economic trends and enter data in a software application.
Financial Analyst Skills
To become a successful financial analyst, you will need to be proficient in math and statistics. Most of your work will be analyzing data. You will need to know accounting and financing since you will be recording information for a business at the end of the year. A financial analyst must have computer and communication skills. You will be talking to clients on a daily basis, so you must be able to communicate effectively. Also, you will need to have the mental strength to be in the career. The clients that you are working with are depending on you to make sure that you are making the right decisions for them. At times, you may be taking risks that could affect the clients for a long time.
A person who is interested in becoming a financial analyst, must have the ability to lead. You will be in charge of investing for a client at the right time and in the right place. If a client is investing in the wrong market, you have the ability to get the client out of there and choose another one for him or her. You have to have the ability to make instant decisions and you must be able to analyze each business you deal with.
How Much Education Is Needed To Become A Financial Analyst?
A financial analyst must have at least a Bachelor's degree in accounting, finance, business administration, or related field. A person can further their education by getting a Master's degree in finance or business administration. The more education you have, the more money you can make.
It can be difficult for a graduate to get a job as a financial analyst. One way he can get his foot in the door is to volunteer at a local corporation and pay close attention to what the financial analysts at the corporation teach him, so that when he starts looking for permanent work, he will be ready. Also, with a proven track record and a bit of luck, the local corporation may hire him as an employee.
Certifications and Licenses of a Financial Analyst
Once you start working as a financial analyst, your employer will likely sponsor you, so that you can receive a license. The licenses come from the Financial Industry Regulatory Authority (FIRA). You can receive certification in your area of specialty also. You will need to pass three exams, have four years of work experience, and a four-year college degree.