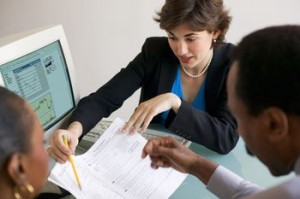 People who are changing careers or entering into college, may be interested in learning how to become a financial analyst. There are four types of financial analysts, which are portfolio managers, risk analysts, rating analysts, and fund managers. In all of them, you will be managing the funds of a business, whether it is at a bank or large corporation.
Roles and Responsibilities of a Financial Analyst
Financial analysts are responsible for evaluating current and historical data, forecasting economic trends, and meeting with investors. They are in charge of recommending portfolios for a business. They will keep an eye on the economy to make sure that the investor will not lose any of his or her money.
Skills Needed
As a financial analyst, there are certain skills that you will need. One of the skills that you will need is math since you will be working with numbers all of the time. You will have to estimate the value of a business' financial securities. A financial analyst must have technical skills since he or she will be using different software packages to create portfolios and track trends. You must be detail oriented, meaning you must have a good eye. There may be a small detail that could hurt the business, if it is not caught in time.
Financial analysts are decision-makers. They have to make decisions at a split second. They are in charge of a buy, hold, or sell of a security. They must be good communicators since they will be dealing with investments. They must be able to explain to their clients the reason they made the decision that they had made. Also, analytical skills are important.
Trademarks of a Good Financial Analyst
Financial analysts must have three main interests or characteristics, which are investigative, enterprising, and conventional. They will need to be investigative because the career involves mentally thinking. They will have to find facts before making a decision. Enterprising involves being a decision maker. They must be a risk taker and lead people or a business in helping them make the right decisions. Also, conventional means being able to follow procedures. Even though, you will be in charge, there are still procedures you will need to follow in order for the numbers to come out correctly.
A Solid Education Will Help You Learn How To Become A Financial Analyst
To work as a financial analyst, you will need to have at least a Bachelor's degree in accounting, business administration, economics, statistics, or finance. It's best to choose from an accredited school. Many employers require their employers to have a Master's degree in business administration or finance. You will also need to make sure that your education includes learning bond valuation, risk management, and options pricing.
Training Leads to Employment
Before you graduate from your degree program, you may have to complete an internship. Your career counselor may set you up with a local corporation to learn the ropes of being a financial analyst. After completing the internship, you may be able to work as a lower level investment and ratings analyst.
After You Learn How To Become A Financial Analyst: Certification Requirements
Many employers prefer that their employees become certified to allow them to advance in their careers. In order to become certified, you will need to graduate with a four-year degree, have four years of experience, and pass three exams. Also, when you learn how to become a financial analyst, you will learn that you can become certified in your area of specialty.
Filed under: How to become a financial analyst, becoming a financial analyst